The menu
The menu, following the seasonality of the products, are a real explosion of flavors, colours and emotions.
Chef Candela is the master creator of sublime dishes that are testament to his international experience in multiple Michelin starred restaurants. Fine dining at George is a 360° unforgettable sensorial experience.
The cellar set up by our maître Enrico Moschella, through its 135 labels, shows the best of the local, national and international proposals.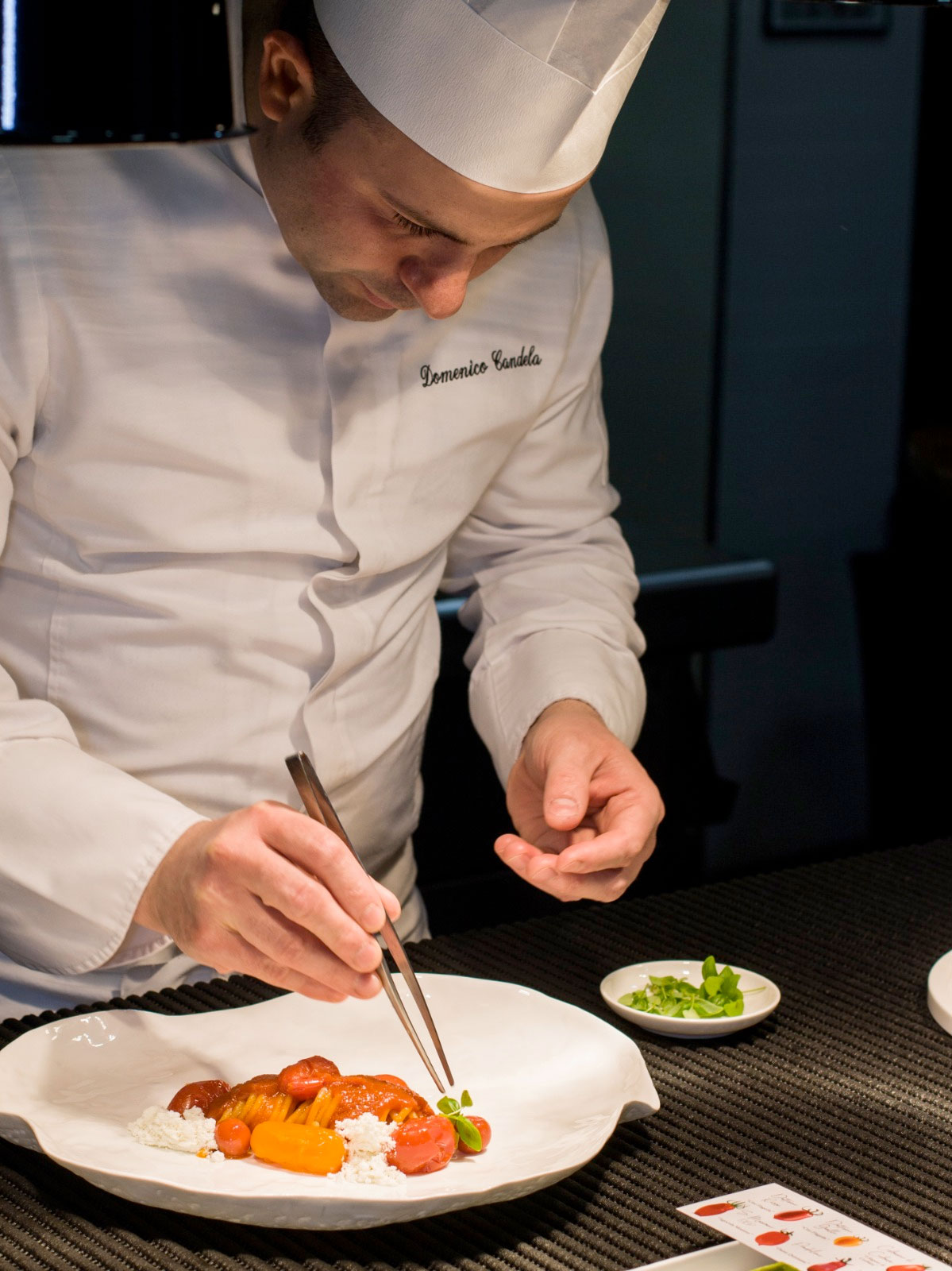 A history of homecoming
«

In the summer of 2018, the Neapolitan Domenico Condela took up office at the sixth floor of Grand Hotel Parker's. His fondness for French neoclassicism steered him towards a voluptuous style, focused on taste and flavors, supported by cooking methods that rule out clean and cut meats or low temperature cooking and prefer à la minute procedures.

»

.
Identità golose, 2018